Psykotiske tilstander
22. november 2010 -
Litteratur kan skaffes ved ditt lokale bibliotek eller ved å benytte den elektroniske databasen
PubMed
.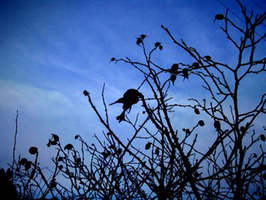 Bakken, TL, Friis, S, Lovoll, S, Smeby, NA, Martinsen, H. (2007) Behavioral Disorganisation as an Indicator of Psychosis in Adults with Intellectual Disability and Autism. Mental Health Aspects of Developmental Disabilities, 10:2, 37-46.
Bentall, R. (2003) Madness explained. Psychosis and Human Nature. London: The Penguin Press.
Bouraas, N., Martin, G., Leese, M., Vanstralen, m., Holt, g., Thomas, C., Hindler, C & Boardman, J. (2004) Schizophrenia-spectrum psychoses in people with and without intellectual disability. Journal of Intellectual Disability. 48:6, 548-555.
Cherry KE, Penn D, Matson JL, & Bamburg JW. Characteristics of schizophrenia among persons with severe or profound mental retardation. Psychiatric Services, 2000, 51, 7, 922-924.
Clarke, D.J., Baxter, M., Perry, D., & Prasher, V. (1999). The diagnosis of affective and psychotic disorders in adults with autism: seven case reports. Autism, 3 (2) 149-164.
Clarke, D.J., Littlejohns, C.S., Corbett, J.A., & Joseph, S. (1989). Pervasive developmental disorders and psychoses in adult life. British Journal of Psychiatry, 155, 692-699.
Hurley, AD. The misdiagnosis of hallucinations and delusions in persons with mental retardation: A neurodevelopmental perspective.Semin Clin Neuropsychiatry 1996; 1, 122-133.

Hove,O.2009. Mental health disorders in adults with intellectual disabilities : methods of assessment and prevalence of mental health disorders and problem behavior,

Meadows, G., Turner, T., Campbell, L., Lewis, S.W., Revely, M.A., Murray, R.M. (1991) Assessing Schizophrenia in Adults with Mental retardation. A comparative study. Br J
Psychiatry, 158, 103-105.
Tviberg, K. Og Bakken, T.L. (2005) Utviklingshemmet og psykisk syk. Embla, oktober.
Del på Facebook